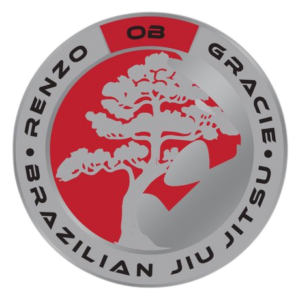 He Is An Excellent Grappler And Knowledgeable Instructor
I've been training under Magno for the past four years. He is an excellent grappler and knowledgeable instructor. The culture at his school is exactly what I was looking for; competitive without being overwhelming, accepting while being challenging. Magno takes regular people and turns them into great grapplers.
I.S.
Magno Is One of the Best
As someone who has trained with many professors all over the country, Magno is one of the best. He is a detailed passionate teacher, who also truly cares about his students. I cannot recommend him enough. If you are able to train with him you are truly lucky.
Cal Case
Magno Is a True Martial Artist and Great Role Model
For me, the best teachers I've had are passionate about their subject, have the highest level of understanding of material, and get to know their students well enough to determine how to best teach them. Magno Gama encompasses all of these qualities and more. Having trained at various schools throughout the country and mostly at Renzo Gracie in New York City I feel confident in saying that Magno is not just one of the best BJJ instructors I've ever had, but best teachers. What separated him from other instructors is that he does his best to understand how each student learns and adjusts his teaching to their style. His working knowledge of jiu jitsu is second to none and he is not only able to explain a technique but also demonstrate it as well. He is always engaged with his students and walks around class making corrections and not once does he ever check his phone during class. He is a true martial artist and great role model.
-
Thank You Magno for All the Lessons on the Mats and in Life
I wrestled all 4 years of HS so when it was over I looked for a similar outlet and found jiujitsu. I tried a couple local Mma/ jiujitsu gyms but I was able to dominate even the coaches only using wrestling and so I was not impressed with the skill level of the coaches and other students. When I ended up in Magno's gym everything was different in all the best ways. Magno's ability to pass on knowledge is second to none! I could instantly see he had a genuine love for jiujitsu and teaching. He created such a healthy learning environment where everyone helps each other get better. He cares about his students and has always given me great advice throughout the years. Magno is a modern samurai who lives his life with honor, loyalty and respect and on top of that he could kick my butt since day 1 and 8 years later I'm still trying to rise to his level. Thank you Magno for all the lessons on the mats and in life, I couldn't be happier I found your gym all those years ago.
-
Finding Him Has Been One of the Great Blessings in My Life
Magno Gama is a wonderful teacher.  He is a technically superb, world class martial artist, who is able to work with students of all ages and skill levels.  Whether your goal is to become a world champion, to feel safer walking the streets or just to get some exercise and lose some weight, you could not ask for a better teacher.  As a beginner, I always felt safe and comfortable training with Professor Magno because he provides an atmosphere that is friendly, fun and conducive to learning.  Finding him has been one of the great blessings in my life.
Joe F.
Rank: Purple Belt
Magno Is the Best Teacher I've Ever Had
I've trained at a number of mma gyms since 2004 and Magno is the best teacher I've ever had. He is very genuine and just seems to know the right way to talk to each student. He's not the typical guy you find in fight gyms. He's a gentleman and always has something interesting to talk about, not just fighting. I work as a personal trainer and I learn a lot from him that I apply to training my clients as much as I am learning jiu jitsu. If I had teachers like him in school I would've ended up I Harvard. He's a class act all the way.
Joe Duncan
Professor Magno Is a Top-notch Instructor
His way of teaching and transmitting his message tells you how much passion he has for BJJ , his knowledge and experience  runs so deep that he came up with several of his own moves that I'm lucky I learned from him first hand and I get to use on the mats.
-
Life Changing Guidance
I have trained under a variety of coaches but non like professor Magno. He brings years of knowledge and mastery to the mats, but more importantly he brings enthusiasm and love of teaching matched by no other. Professor Magno will keep you coming back and will change your life for this better.
-
Training Under Magno: Since 2013
In 2013, my younger brother brought me to a class at Astoria Complex, where Professor Magno was teaching a Brazilian Jiu Jitsu class. My first day started by getting beaten up by my little brother who had been training for a couple months before I joined yet what made me come back was the way Professor Magno spoke/taught/explained jiu jitsu. The detailed information Professor Magno was teaching and how precise he was explaining, made me realize how much I wanted to learn that martial art — also due to my body size, I wanted to make sure I was able to defend my self if something ever happens. Magno teaches us more than just submissions, he tries connecting with each of his students and helping them grown in their own pace. Very patient when it comes to explaining a movement or an important/crucial detail that will help with a dominant position, a sweep or one of those infamous legs.
-
Rank: Purple Belt
He's an Innovator of the Martial Art
Professor Magno has an inner knowledge and deep understanding of Brazilian Jiu Jitsu. Magno truly cares about his students and as the student-teacher relationship evolves he embraces your individual journey. Magno brings energy, passion, and fun to both adult and childrens classes. Professor Magno is not only an amazingly detailed instructor, he's an innovator of the martial art. My son and I love his classes.
Matthew